| | | | | | | | | |
| --- | --- | --- | --- | --- | --- | --- | --- | --- |
| 50 | 20 | 20 | 20 | 20 | 20 | 20 | 20 | 20 |
Other versions
DOS

Sega Master System/Sega Game Gear
PSP

Spectrum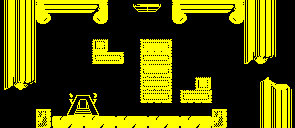 ---
Smile if you love Lemmings is the tenth level of the Fun difficulty in Lemmings.
Strategy
[
]
Turn the first Lemming into a Blocker and the others into Floaters.
100% strategy
[
]
Make the first Lemming dig, and the second float. When the floater lands, have it mine until it collides with the steel blocker. Increase the release rate to 99 once the digger's pit is deep enough. All Lemmings will either walk into the exit or turn around in the Miner's tunnel.
Version differences
[
]
Atari Lynx
Was renamed "If you love lemmings".
Genesis / Megadrive
Was renamed "5 miles if you love lemmings" (maybe a typo).
ZX Spectrum
Lemmings cannot walk over the steel blocks at opposite ends of ground level.
2006 Remake
Access codes
[
]
Acorn Archimedes / Atari Lynx: JMAJORSDEN
Amiga: IJHMDHBKCN
DOS:
Macintosh: MJHMDLCKCW
PC:
Sega Genesis: ZWKYN
SNES: SKFKNNB
ZX Spectrum: BINNLLHICM
Trivia
[
]
This map is also used in level 9 of the Taxing difficulty, Perseverance.
Strangely enough, this level is titled "5 miles if you love lemmings" in the Genesis/Megadrive version of the game. It might have been a typo since the port was developed by Sunsoft in Japan, and they misread the actual title.

However, the typo was not present in the SNES/SFC release, also published by Sunsoft.

This is level 8 on the Spectrum and Amstrad CPC versions of Lemmings.
This is the first level to use the track Keep Your Hair on Mr Lemming on most platforms.
---