Jurassic World: Dominion Dominates Fandom Wikis - The Loop
Play Sound

Other versions
DOS

PSP
Spectrum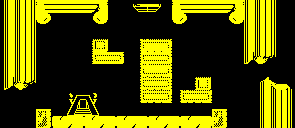 ---
Perseverance is the ninth level of the Taxing difficulty in Lemmings.
Strategy
[
]
Another Deja vu-level, with a high difficulty. Well, not THAT high, actually...
Apply a Digger skill on the first Lemming as soon as he lands from the entrance. Due to the release rate, the second Lemming will land in his tunnel but manage to walk out. Turn him into a Floater and Let him fall down. When he is nearing that steel block on the right side of the exit platform, give him a Miner skill, so he'll tunnel a shallow hole which will makes him turn back to the left.
Do not neglect the other Lemmings either! You have to save ALL of them, so no messing around. Raise the release rate to 99 so none of the Lemmings die from the fall. Eventually, the Lemmings will reach the bottom platform perfectly alive and healthy. Some of them may wander to the left and reach the exit, but some of them will head to the right - this is where the pre-dug tunnel becomes useful. They shall turn around and follow their buddies into the exit.
Alternate strategy
[
]
Turn the first Lemming into a Digger as soon as he lands like above, but when the second Lemming walks out of his tunnel, have him build at the very edge of the platform and then turn him into a Floater. He will land in that reverse L shaped block and turn around towards the exit.
Raise the release rate to 99 while the Floater is building. Once the Digger has reached the bottom of the third block from the top, have him build to stop him from going further. Have a Lemming heading left bash so that all your Lemmings make it to the exit.
ZX Spectrum strategy
[
]
Turn the first lemming into a Digger the moment he lands, then raise the release rate to 99.
Version differences
[
]
Atari Lynx
Due to the slower release rate, the second Lemming will not be able to escape the Digger's tunnel.
ZX Spectrum
Time limit reduced to 1 minute.
2006 Remake
Access codes
[
]
Acorn Archimedes/Atari Lynx: DRINKNWINE (drinking wine)
Amiga: LDHFAJLFGL
DOS:
Macintosh: LDLGAJNFGS
PC:
Sega Genesis: SNDHJ (America) / YHBVH (Europe)
SNES: SPRPVHR
ZX Spectrum: OHLLIBADEN
Trivia
[
]
This map is also used in level 10 of the Fun difficulty, Smile if you love Lemmings.
This map is the 35th level on the Spectrum version of Lemmings and the 5th level in the Taxing difficulty.
---