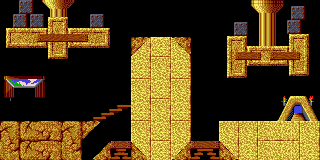 | | | | | | | | | |
| --- | --- | --- | --- | --- | --- | --- | --- | --- |
| 99 | 20 | 20 | 20 | 20 | 20 | 20 | 20 | 20 |
Other versions
Sega Master System/Sega Game Gear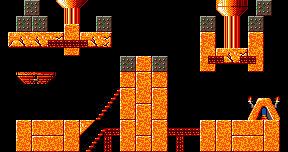 PSP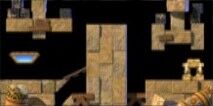 Spectrum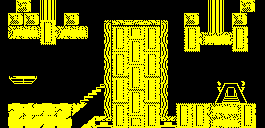 ---
Patience is the twelfth level of the Fun difficulty in Lemmings.
Strategy
[
]
Turn the first Lemming to appear into a Blocker as soon as he comes out the hatch (not necessary because you can safely lose up to half), then bash through the block to the right. After emerging on the other side, build stairs up to the exit platform.
Atari Lynx strategy
[
]
Mine through the stairs to reach the platform below and place a Blocker to the left to keep Lemmings from walking off the map. Bash through the wall and build up to the exit.
Alternatively, you can just send 20 Athletes over the wall as you only need to save half of your Lemmings.
Version differences
[
]
Atari Lynx
Only has 40 Lemmings and 20 must be saved.
ZX Spectrum
Only has 20 lemmings
Only 10 of each skills are available.
The pit after the wall is considerably narrower.
2006 Remake
Access codes
[
]
Acorn Archimedes / Atari Lynx: JUSTADOZEN (just a dozen)
Amiga: HMDHBINMCT
DOS:
Macintosh: HMDLCIOMCJ
PC:
Sega Genesis: CXKYN
SNES: MTPCTNP
ZX Spectrum: BEKHMLHJCR
Trivia
[
]
This map is also used in level 23 of the Tricky difficulty, From The Boundary Line.
This is the 9th level on the Spectrum version of Lemmings.
This is the first level to use the track London Bridge is Falling Down on most platforms.
This and From The Boundary Line are the only two Egyptian style levels to not have any pillars in it.
---