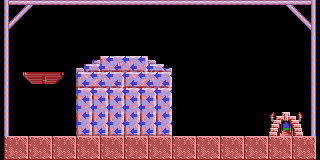 | | | | | | | | | |
| --- | --- | --- | --- | --- | --- | --- | --- | --- |
| 50 | 20 | 20 | 20 | 20 | 20 | 20 | 20 | 20 |
Other versions
DOS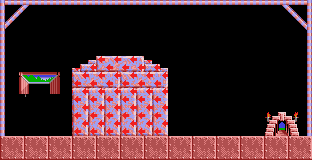 Sega Master System/Sega Game Gear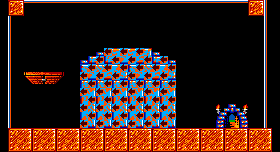 ---
Keep your hair on Mr. Lemming is the eleventh level of the Fun difficulty in Lemmings.
Turn two Lemmings into both Climbers and Floaters (also known as an Athlete). After they have both climbed and descended the obstruction, have the first one become a Blocker keep the second from reaching the exit. After it turns around, make the second bash through to the others. Afterwards, bomb the Blocker to allow the rest to exit.
Alternate strategy
Edit
For a less destructive solution, make only one Athlete and have it build over the exit. Then bash the obstruction, and dig or bash the stairs.
Access codes
Edit
Amiga: NHMDHBALCK
Genesis: XDDTD
Macintosh: OJOLHCGLCO
This map is also used in level 18 of the Taxing difficulty, Tribute to M.C.Escher.
This is the first map to use the track Rondo Alla Turca on most platforms.
---
Community content is available under
CC-BY-SA
unless otherwise noted.