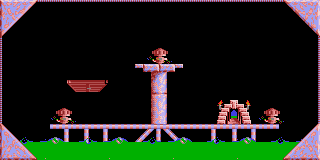 Other versions
DOS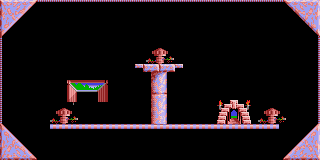 Sega Master System/Sega Game Gear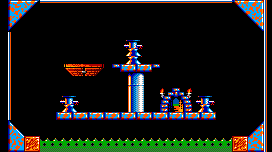 ---
I have a cunning plan is the twenty-sixth level of the Tricky difficulty in Lemmings.
You must act very fast, the high release rate can make this level diabolically hard.
Quickly give Builder abilities to the second, third, fourth and fifth Lemming as soon as possible, while you order the leader Lemming to be a Basher at the pillar. Some Lemmings will bump into the wall and turn back alright, but the built staircases will prevent them to walk into the killer fire hydrant, and thus, they shall return to the right.
Alternatively, a Blocker can be made at the start and a Basher made to dig through the pillar. When the last lemmings are making it through the tunnel, one of them already inside can be made a Builder, which shall place a brick inside the tunnel and turn back. Now you can make him dig under the Blocker, freeing him, and make him a Builder again to turn back to the exit. Extra care is to be taken that he doesn't dig too deep, lest he fall down, nor too shallow, lest he doesn't turn back when made into a Builder.
Either way, it may take a few tries to successfully finish the level.
Bombers are red herrings here, as you shall need to save 100% of Lemmings.
---